Massachusetts Business Attorney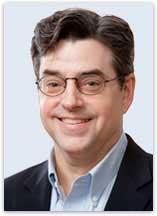 Massachusetts Business Attorney Peter S. Chase has specialized in advising privately held businesses and their owners on business law and tax law matters since 1989. With expertise in these areas, Attorney Chase provides a unique perspective and advantage in recognizing and handling the tax implications to business transactions and concerns.
Attorney Chase represents a wide range of businesses from high-tech start-ups to manufacturing and service oriented family-owned businesses and has an in-depth knowledge of franchising for both franchisors and franchisees.
His practice covers general business and tax matters including:
BUSINESS
TAX
INTELLECTUAL PROPERTY
FRANCHISE
Peter Chase offers business and tax law expertise usually found only at larger firms at much higher rates. Unlike the common experience at those large firms, clients do not hire Peter Chase only to find their work being serviced by an inexperienced associate attorney. Paralegals are only used selectively where appropriate.
Call for a free initial phone consultation! (617) 357- 0808
Peter is a graduate of Brown University and earned his J.D. and LL.M. in Taxation from Boston University. He is admitted to practice before the United States Tax Court. Peter is past General Counsel to and Chairman of the Neponset Valley Chamber of Commerce. Click here to view Peter's Biography.